Goals for last week
° Goal 1: Asset testing
° Goal 2: Environment better constructed
° Goal 3: Moki character profile and rigging
Status
• Making Turtle Island in Blender and importing test files into Unity.
• Trouble-shooting "Shimmering" edges where the mesh objects intersect with one another.
• Identified, purchased, imported and inventoried prioritized asset packages.
• Get my Build & Run on Mac to Android to other Mac to record demo to share workflow more optimized.
Summary
I've had a solid week primarily focused on the Island design and learning more about the production pipeline for VR. The momentum seems most optimal in Blender, but am spending more and more time in Unity.
The things that trip me up seem to be less about the production and more about getting the production captured for sharing. I was honestly close to tears yesterday trying to get my Android to cooperate. If anyone ever tries to convince me it is a superior product I have a few thoughts for them.
My highlight this week should be that I could record my first view of my Island, a couple of weeks ago that would have sent me to the moon and back, but I think it was actually the breakthrough moment when I saw my Island, and an unintended design flaw which got me thinking about adding back the waterfall I had in earlier sketches.
Second big win was getting the demo to the state I wanted before leaving on vacation, that includes having palm trees and boulders in place!
Project & Production Management
Turtle Island in the making
Above is my first 3D sketch of a floating island, made 3 weeks ago.
Here is my sketch from last week, based on the storyboards I sketched out
And here is my first 3D Island based on the sketch
Here you will see I had issues with scale, aliasing and skyboxes. (Not to mention recording, try not to get woozy). I feel so fortunate to have a group like Oculus Launch Pad to help me work through issues as they arise.
To be honest, I'm not entirely sure how or when the aliasing resolved itself but one of fellow Launch Padders offered this advice.
As much as I liked my design, after a good deal of trial and error, I ended up rebuilding the interior all over again, and actually liking it even more.
Now that I have my Island in place, it's (finally) time to plant some boulders and trees in.
Yay, my last completed task before departing for Sweden!
scene setup: Camera, Scale (& Clipping Planes)
While importing my Blender file, I found there are some hinky work-arounds you have to do regarding file scale – here are some notes based on the tutorial I found on YouTube.
In between trying to figure out the scale and aliasing issues, I redirected my thoughts back to my comfort zone of UI. I'm not sure I will be developing the Main Menu area for the August 27th Demo, but I thought it would help me imagine how the Viewer might navigate or interact with content.
Shaders, textures & UV Mapping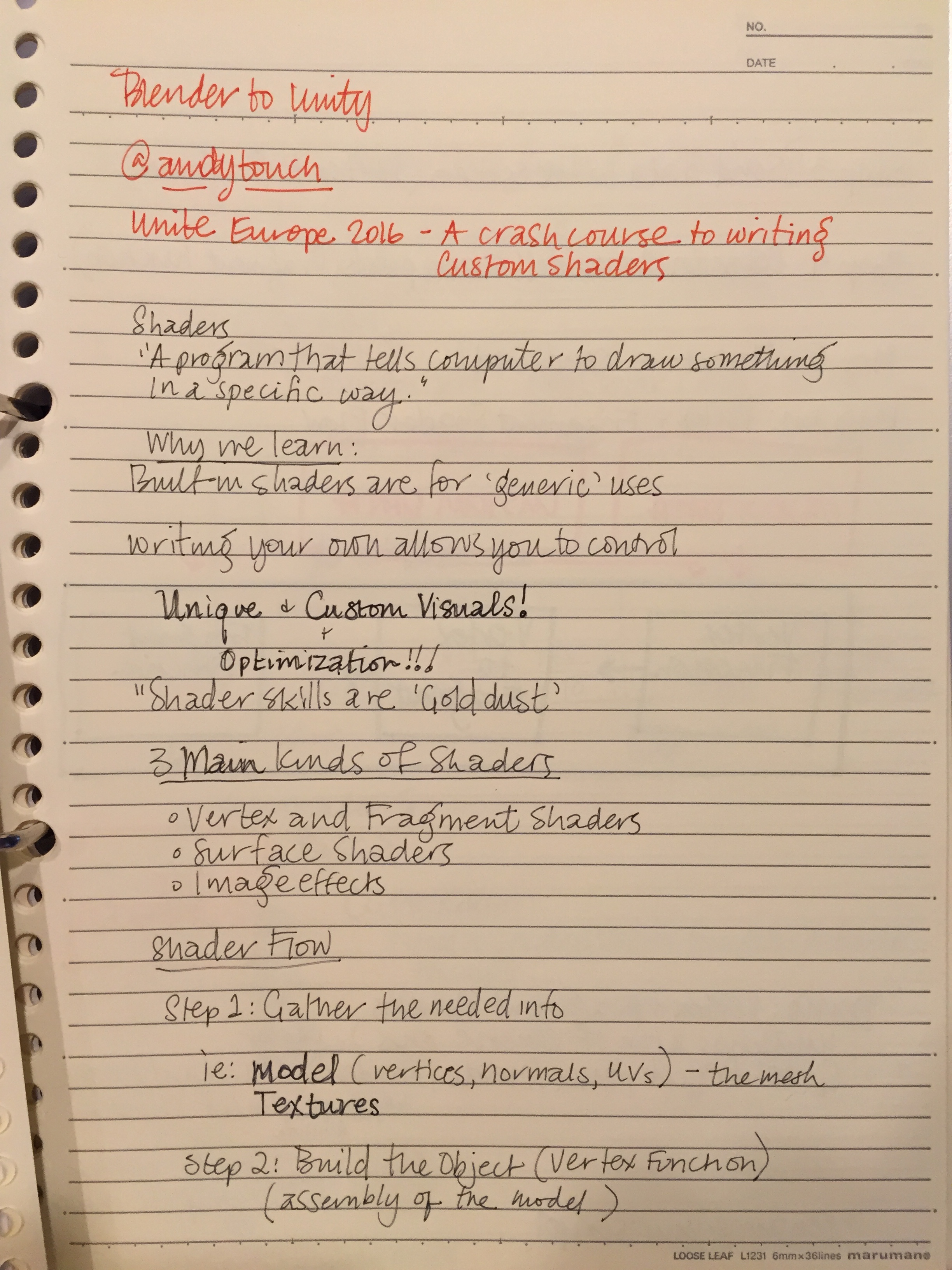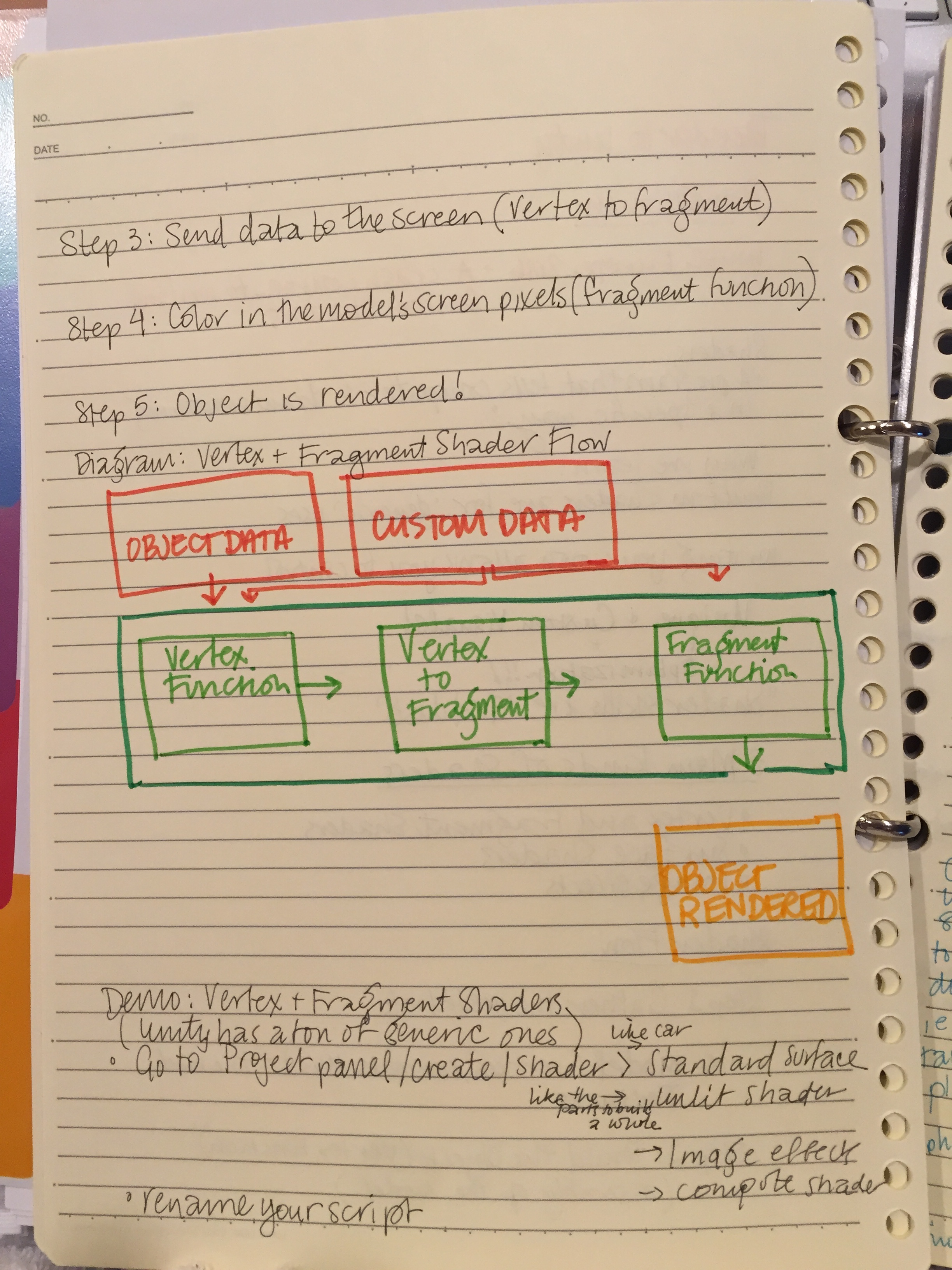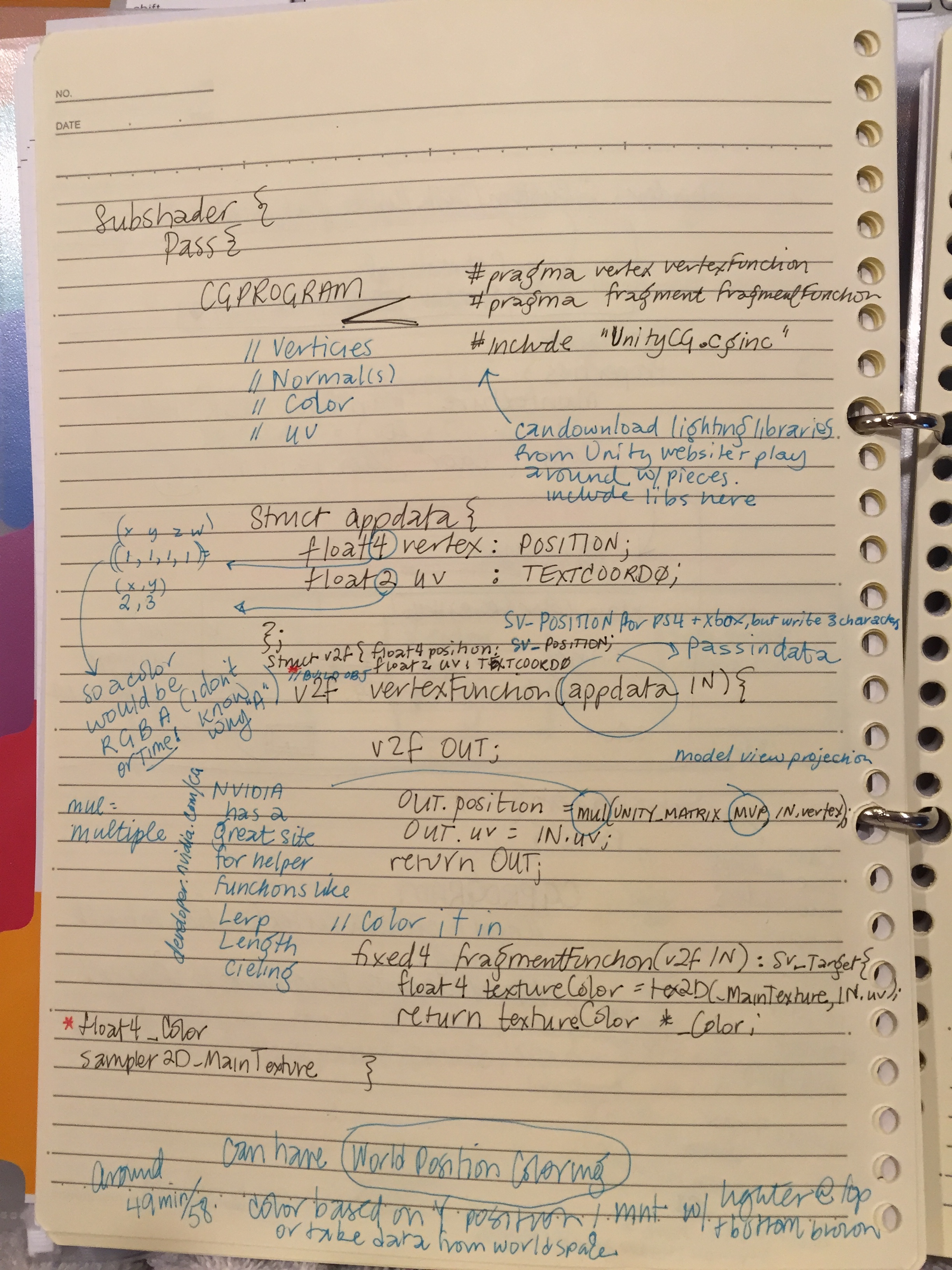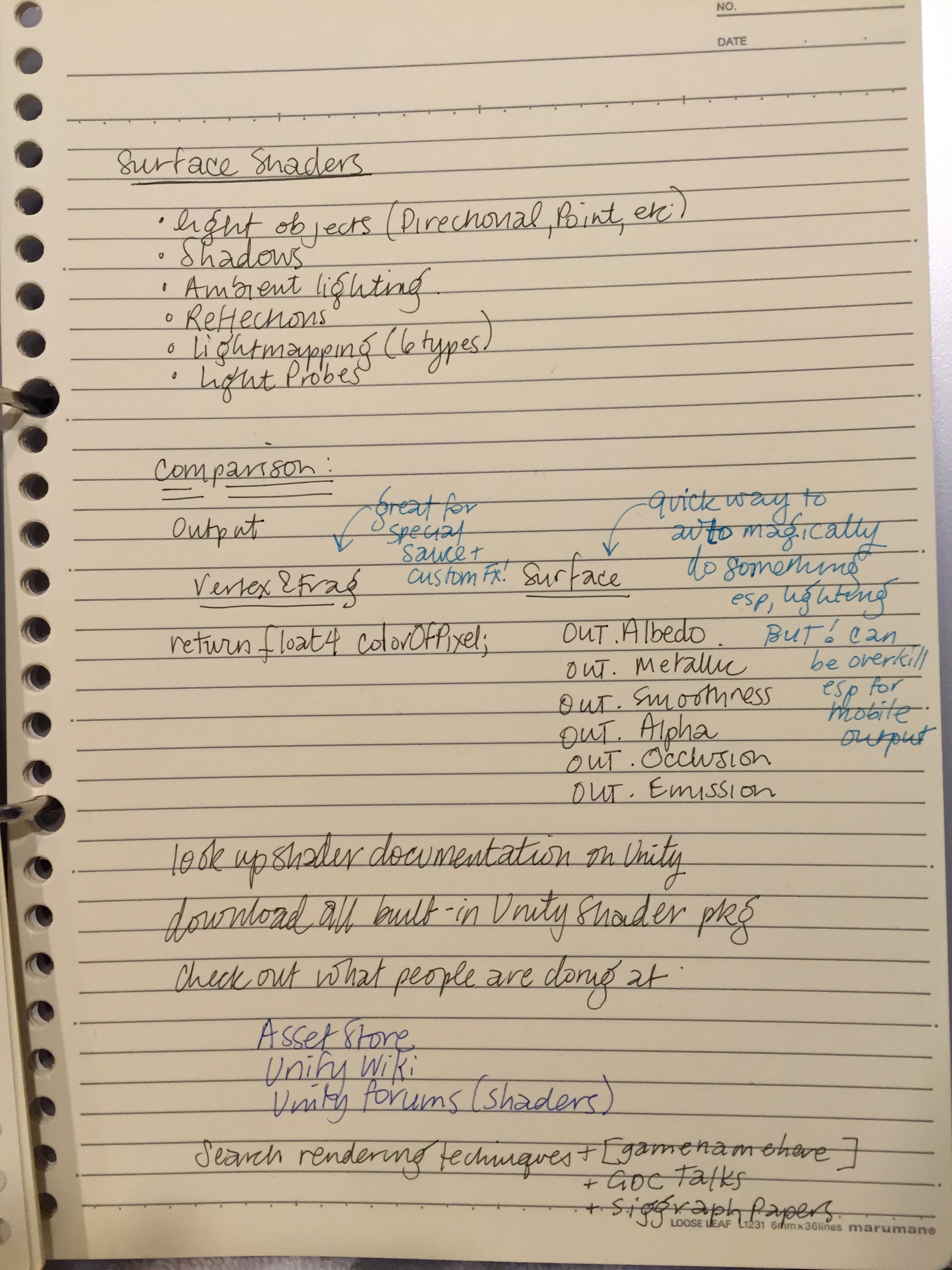 Even though I am developing a flat-shaded, low poly aesthetic for my game, and do not plan on using textures, I found some of the terms and controls the shaders use comes from or borrows from Texture and UV mapping terminology.
Here is a good overview of the workflow involved making "Low Poly Worlds, a good way to learn Blender and UE4". I found the section on UV map and UV unwrapping helpful.
LOW POLY OCEAN TEXTURING IN BLENDER
Spent a good part of Thursday purchasing and importing assets for the environment.
Been looking for a nicely designed, low poly, rigged Sea Turtle whose mouth can open for the feeding. I may just have to learn how to rig it myself.
Have not started this tutorial but have it on my radar if I need to rig my Turtle.
Google's Design Guidelines for Cardboard talks about the need for Grounding the Viewer, and that was something that I really appreciated in the Pearl experience. To view the 2D experience, check out the YouTube clip.
In the case of Moki's Adventures, I've been trying to find the right means of moving in VR. Especially in the very first scene, when Moki and Viewer arrive on Turtle Island. I think there could be two forms, one for when the Viewer makes a selection from the Main Menu, and one for when they are in gameplay.
I found this and love the idea! Not that it fits my Demo, but I am definitely filing it away.
I've been playing with the concept of using a Hot Air Balloon from the beginning, I'm just not sure how yet. This is the model I made a few weeks ago and may prove to be of use this coming week.
HOUSTON WE HAVE A Skybox
I'm looking for a skybox that feels soothing, so far I like this Low Poly one called Farland skies, but am not sure it's the one yet since it's a bit too cartoony on lighting effects.
Goals for this coming week
I'm on vacation visiting friends and family in Sweden, will do my best to get as much work in as possible. For now, here is my overall list of priorities:

° Goal 1: Get Demo 1.0 Scene flushed out
• Finish placing Vegetation, creatures and props
• Rig Turtle
• Design & Rig Moki
• Mobile-friendly Lighting Shaders
• Get fog bank/clouds in around the Island perimeter
• Optimize Ocean texture (animate would be bonus)
° Goal 2: Get Demo 1.0 Mechanics flushed in
• Start wiring Head-tracking and Eye-gazing/UI
• Mode of Viewer motility - how can Viewer move around?
• Test Turtle Info-Cards with parallax or movie embedded in them
° Bonus: Start identifying audio assets for UI and Fun